Health and Safety e-Courses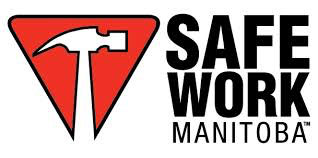 Free Health and Safety e-Courses for Manitoba Workplaces
SAFE Work Manitoba is pleased to announce the availability of free health and safety education for Manitoba workers. These courses are funded by SAFE Work Manitoba through a partnership with the Canadian Centre for Occupational Health and Safety (CCOHS).
NOTE: You must be a Manitoba resident to qualify for this offer. Registration is limited to a total of 300 seats per course, per company/organization, per calendar year. Courses marked with an asterisk (*) are not part of this limitation.
Registered Learner?
Login Here
***IMPORTANT***
Enable cookies, Javascript, Flash and TURN OFF ALL pop-up blockers in your system before accessing this site area.
Not Yet Registered?
All standard CCOHS courses are available in both English and French.
Need more information on any of our products or services? Contact us.
Product price and availability are subject to change without notice.