Discuss

current issues

•

Stimulate

creative solutions

•

Inspire

positive action
Forum IV is facilitated by the Canadian Centre for Occupational Health and Safety (CCOHS)
• Members of CCOHS Tripartite Council of Governors • Canadian and International Health and Safety Leaders
Forum IV Sponsors
Silver Sponsors

WorkSafeBC is an independent provincial statutory agency governed by a board of directors that serves about 2.3 million workers and more than 200,000 employers. To promote the prevention of workplace injury, illness, disease and fatality, WorkSafeBC educates, consults with employers and workers and conducts inspections of worksites to monitor health and safety. It also regulates worksites through the creation of workplace health and safety rules. WorkSafeBC provides resources on its website at www.worksafebc.com, to help workers and employers be safe on the job.


Bronze Sponsors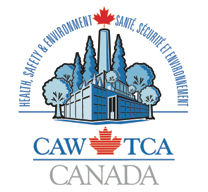 The Canadian Auto Workers union is one of the largest private sector unions in the country, with 200,000 members, from coast to coast to coast.
Since the CAW's founding convention in 1985, the union has continued to grow through organizing and mergers with other unions into a diverse and progressive organization representing workers throughout virtually every sector of the Canadian economy.
The CAW is not only dedicated to fighting for workers' rights at the bargaining table, it's equally committed to taking on economic, political and social issues that affect its members and their families in the broader community.



The WCB provides workplace injury insurance for more than 18,000 employers, representing about 300,000 workers across Nova Scotia.
The WCB sets the standard for workplace injury insurance. We inform and inspire Nova Scotians in the prevention of workplace injury, but if it occurs, we support those whose lives it touches by championing a timely return to safe and healthy work. That is our mission.


To sponsor this event, contact forum@ccohs.ca