Civility and Respect in the Workplace Fast Facts Card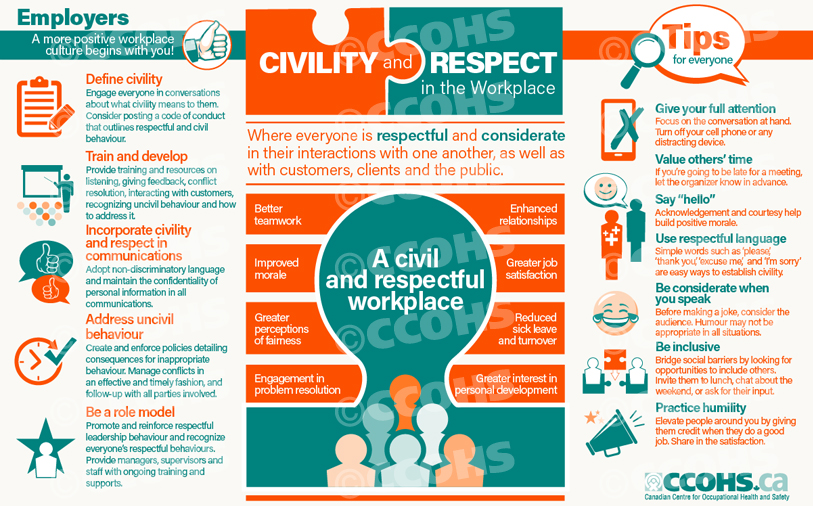 8" x 5" / 20.3 cm by 12.7 cm
Description
Making civility and respect a priority throughout the organization, from policy and program development to small everyday actions, can help everyone feel valued and appreciated in the workplace.
Share this card that outlines the benefits of a civil and respectful workplace, and what employers and workers can do to contribute to a safe, comfortable and positive workplace culture.
These information cards are printed double-sided, with English on one side and French on the other, on sturdy card stock with a UV coating for added durability. Note that a minimum order of 10 cards is required.
We also offer an infographic for sharing online.
---