WHMIS 2015 Labels
Understand the information required on WHMIS 2015 labels.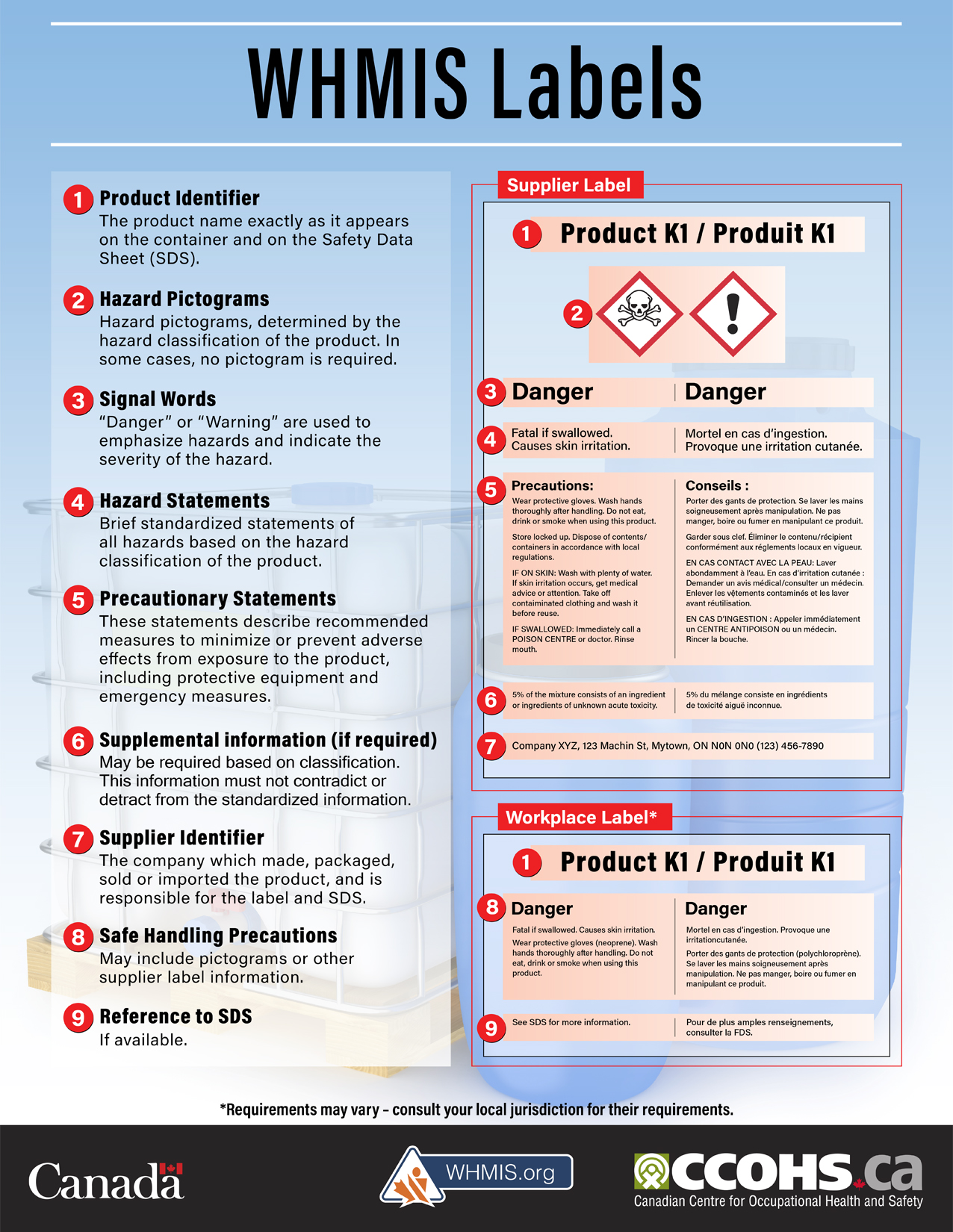 Format:

PDF
Language:

English / French
Description
This poster is available in PDF format only. Size: 21.59 cm by 27.94 cm / 8.5 in by 11 in
Canada has aligned the Workplace Hazardous Materials Information System (WHMIS) with the Globally Harmonized System of Classification and Labelling of Chemicals (GHS), resulting in new standardized classification criteria; label requirements; and safety data sheet (SDS) requirements.
The product label is the worker's first source of information about the hazards of a product and how to use it safely. In WHMIS 2015, supplier labels for hazardous workplace products must display the product identifier and supplier identifier, as well as hazard pictogram(s); signal words (new); hazard statement(s); and precautionary statement(s) assigned based on the hazard classification.
Workplace labels must display the product identifier, safe handling precautions, and reference to the SDS, if available.
Display this poster of the WHMIS 2015 label elements to help workers understand the new label information they will be seeing in the workplace.
For more information, including dates of the multi-year transition plan, see our online fact sheet.
You may also be interested in our WHMIS 2015 Pictograms poster and our WHMIS 2015 Pictograms Kit.
This poster is offered as a free download for individual copy use only. Reproduction is not permitted.
---