CCOHS Forum 2019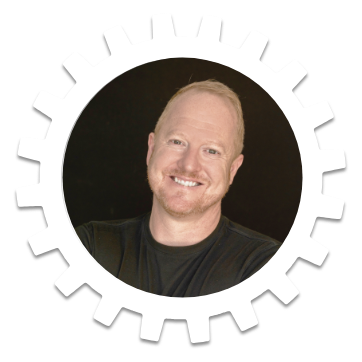 Nikolas Badminton is a world-respected researcher, futurist, author, and teacher with over 35 years of coding, research, writing, speaking, and technology implementation experience. His mission is to drive world leaders to take action in creating a better world for humanity. He provides expertise in new technologies and promotes exponential thinking with a critical, honest, and optimistic view that empowers you to plan for today, tomorrow, and for the future.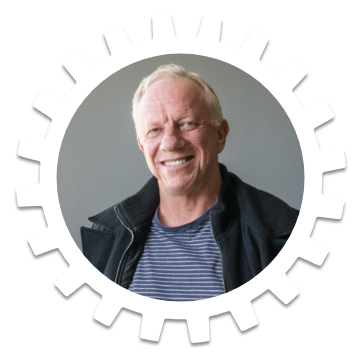 A native of Birmingham, England, where he worked as a firefighter for the Hampshire Fire Brigade, Allen emigrated to Canada in 1990. He began work as a firefighter with the Calgary Fire Department in 1992, moving up in rank from Training Officer to Assistant Deputy Chief of Operations, before moving on to Fort McMurray Fire Service in 2009, where he became Regional Fire Chief in 2013. During the catastrophic Alberta wildfires, fire chief Darby Allen shot to global acclaim for guiding the 88,000 residents of Fort McMurray to safety with no loss of life—the largest evacuation in Canadian history. Now, he offers guidance on how to be a stoic, quick-thinking leader in tough situations. We all face emergencies and crises – Allen shows us how to overcome them.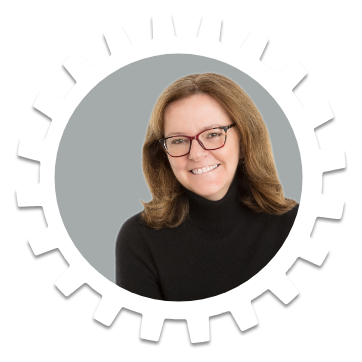 As Chief Executive Officer at the Vanier Institute, Nora works with individuals and organizations that study, serve, and support families to mobilize knowledge and enhance the national understanding of families in Canada. Nora has dedicated her career to creating innovative policies and programs focusing on health and well-being, caregiving, workplace flexibility and work–life harmony, having served as an advisor and consultant to leaders in business, law, labour, government and community. A strategic leader, Nora has contributed to the success of a variety of federal, provincial, community and workplace programs across diverse sectors, industries and professions. Recognized internationally as a leader in families, caregiving and work, Nora is a recipient of many awards celebrating her contribution to workplaces and communities across Canada.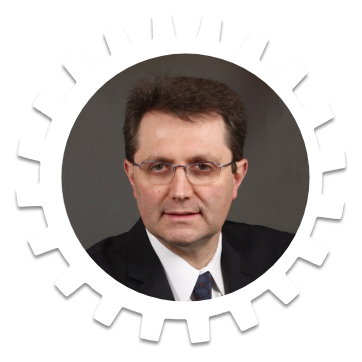 Over the past 20 years, Lionel Laroche has provided cross-cultural training, coaching and consulting services to over 100,000 people in 20 countries. Lionel specializes in helping organizations and their leaders turn the initial challenges often associated with cultural diversity into a source of creativity and innovation. He works with the leaders, managers, and human resources professionals of many Fortune 500 organizations, as well as many municipal, provincial, and federal governments, and academic institutions. Lionel teaches courses in several business schools and has written three books. Born in France, he obtained his "Diploma d'Ingénieur Polytechnicien" from the Ecole Polytechnique de Paris and his Ph.D. in Chemical Engineering from the California Institute of Technology (Caltech).
other leading experts
Brian joined BC Transit in 2010 as the Vice President of Business Development to ensure that its people, processes and technology aligned with corporate business strategy. He assumed the role of Vice President, Operations and Chief Operating Officer (COO) in 2014 where he is responsible for strategic oversight of the expansion and deployment of services across the 130 communities served by BC Transit. Brian is committed to maintaining a culture of safety and operational excellence to ensure that employees, customers, transit partners and other stakeholders continue to enjoy best-in-class services. Brian holds a Bachelor of Commerce degree from the University of Victoria and is a Chartered Professional Accountant.
As Executive Director of Nokiiwin Tribal Council, with direction from the Board of Directors and in accordance with the Strategic Plan, Audrey is responsible for delivering advisory services to member First Nations. The Nokiiwin Tribal Council provides services to meet the growing needs of band administration staff and membership. The core areas of service are: Governance, Finance, Technical Services, Economic Development, and Community Planning. In addition, Nokiiwin Tribal Council works with member First Nations to address key growth and development initiatives such as Mining, Justice, Education and G'minoomaadozimin – We Are Living Well, Health and Safety Initiative.
Brenda Henry is a Canadian Registered Safety Professional (CRSP) with over 20 years' experience in workplace safety. Currently, she is the Manager, Environmental, Health and Safety Services at Fanshawe College of Applied Arts and Technology. For the past 5 years, Brenda has participated as one of three Canadian delegates on the International Organization of Standards (ISO) 45001 committee, and is part of the ISO leadership team. The technical committee published ISO 45001, the first international occupational health and safety management system standard in March 2018. Brenda continues to work on the technical committee developing guidelines, small organization toolkits and serving on the Chair Advisory Group.
Todd Irick works as an Occupational Hygienist at the Occupational Health Clinics for Ontario Workers (OHCOW) Eastern Ontario location (Ottawa). His areas of specialized knowledge and expertise include hazard assessment and control involving nano materials, electromagnetic fields, semiconductor manufacturing and remote mine/military site remediation projects. Todd has 30 years of practice as an environmental, health and safety professional serving as an internal and external resource in the private and public sectors. He has broad experience with the evaluation and control of occupational and environmental hazards in a wide variety of settings. Todd holds a master's degree in chemical toxicology and occupational health science and is a certified industrial hygienist.
Tara Peel is the National Director for Health, Safety and Environment at the Canadian Labour Congress, where she is responsible for developing national campaigns and providing analysis on a variety of workplace health, environmental health and sustainability issues. Tara is a member of the Just Transition Task Force for Canadian Coal Power Workers and Communities as well as a member of the board of directors of Climate Action Network Canada and the national steering committee for the Green Economy Network.
Dr. Izabela Schultz is a clinical psychologist and Professor at the University of British Columbia (UBC) as well as the clinical director of UBC affiliated Cortex Centre for Advanced Assessment, providing multidisciplinary assessment services for employees with nonvisible disabilities. Much of Dr. Schultz's conceptual, empirical, knowledge transfer and professional work focuses on psychological and vocational aspects of nonvisible disability including diagnosis, assessment, causality determination, impact of psychological impairment on work capacity in mental health, and neurological and pain-related disabilities, and secondary prevention of disability. This includes the development of new methodological approaches to clinical causality determination, determination of impact of mental health impairment on work capacity, and early risk identification and intervention approaches in chronic pain and mental health disability.
In 1997, Steve began working on the Hibernia Platform; the last 18 years has been in a Communications, Weather and Ice Management role. In 2009, he was the recipient of the ExxonMobil Canada East President's Safety Award following the return to flight operations after the Cougar 491 tragedy. He is the founding member of the Offshore Wellness Committee which encompasses both onshore and offshore staff in the oil and gas industry. In October 2015 the Wellness Committee from Hibernia was the recipient of the Gold award from Canada's Safest Employers magazine for Psychological Safety in the workplace. Steve is a Mental Health First Aid Canada Instructor and a certified as a Psychological Health and Safety Advisor with the Canadian Mental Health Association.
Ben Williams is the President of Unifor Local 333BC representing employees at BC Transit, HandyDART and Medi-Van in Greater Victoria as well as the HandyDART workers in the Cowichan Valley. In November 2016, Ben was elected Chairperson of the BC Regional Council for Unifor and is a member of Unifors National Executive Board. He is also the Vice President of Unifor's Road Transportation Council. Since taking office, Ben has made it a top priority to work for improved health and safety conditions for his Unifor members both locally and across the Country. Ben helped lead the lobbying effort to pass legislation in 2015 that levies stronger penalties against those who assault transit operators.
Wolfgang Zimmermann is Executive Director of the National Institute of Disability Management and Research, an internationally recognized not-for-profit organization committed to reducing the human, social and economic costs of disability through implementation of workplace-based reintegration programs, which international research has proven is the most effective way of restoring and maintaining workers' abilities while reducing the cost of disability for workers, employers, government and insurance. Wolfgang is also President of the Pacific Coast University for Workplace Health Sciences, a statutory, not-for-profit, degree granting education institution focused in the areas of workplace safety, health promotion, return to work and disability management, and rehabilitation.