Nanotechnology and Health
FREE!
Gain an understanding of nanotechnology to help identify and safely control sources and products containing nanomaterials in your workplace.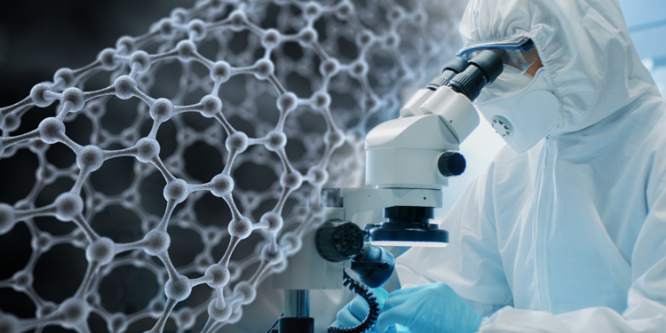 Single Seat (90 days access from date of purchase)
Multi-seat (1 year access from date of purchase)
Description
This updated e-course features an improved look and functionality to enrich your learning experience.
Nanotechnology is a broad name given to a wide range of technologies and materials that create, manipulate, or use particles of an extremely small size - roughly between 1 and 100 nanometres (nm). A nanometre is 1 billionth of a metre.
These nanomaterials can be both naturally occurring and man-made, and workers can be exposed during manufacturing (handling powders, performing maintenance, machining, sanding) and by use of many consumer products (such as computer screen coatings, sunscreen, and cosmetics).
This awareness course discusses nanomaterials that may be found in Canadian workplaces, the potential health hazards they present, and how workers can be protected.
Topics include:
Defining nanotechnology
Nanomaterials and how they are made
Are nanomaterials a health hazard?
Areas and activities where exposure can occur
Controlling/eliminating worker exposure to nanomaterials
The role of the health and safety committee
Upon completion of the course you will be able to:
Describe nanotechnology
Identify sources and products containing nanomaterials in your workplace
List ways to control and prevent exposure and potential health effects
Understand the importance of housekeeping , maintenance, and disposal of materials
Average time to complete this course is approximately 30 minutes.
Target Audience
Managers and supervisors
Health and safety committee members
Health and safety advisors
Prerequisite
None
Delivery Method
This course is delivered as an on-line e-learning course. All you need is a computer, access to the Internet - and you are ready to go! This e-learning course is designed to help you learn at your own pace and in your own environment at your own convenience.
Review Process
CCOHS courses are unique in that they are developed by subject specialists in the field, and reviewed by representatives from labour, employers and government to ensure the content and approach are unbiased and credible.
OHCOW Partnership
CCOHS and the Occupational Health Clinics for Ontario Workers (OHCOW) have partnered to create this e-course. For more than 25 years, OHCOW has played a unique role in improving the health and safety of Ontario workers through clinical services, health-based prevention solutions, the detection of work-related health conditions, and serving as a vital bridge between the worker community and vulnerable workers within the prevention system. For more information, visit www.ohcow.on.ca.
VuBiz Partnership
We partnered with Vubiz - an international leader in e-learning development - to create this e-course. Vubiz offers other related e-learning courses that may also be of interest to you. Read about them in the Vubiz Catalogue of e-learning courses.
---