Orientation on Health and Safety for New Workers
New employees need to know about their health and safety responsibilities, legislation, job related hazards, and how to work safety.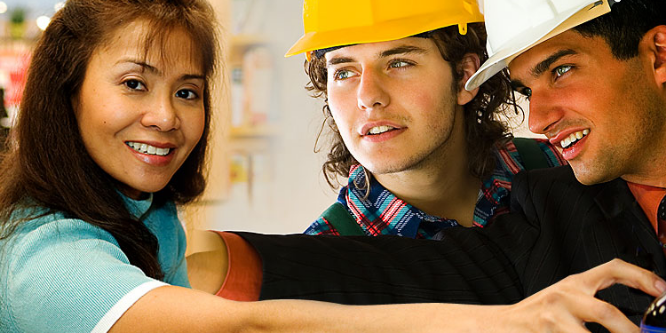 Single Seat (90 days access from date of purchase)
Multi-seat (1 year access from date of purchase)
Description
Every workplace has hazards. This course provides a general introduction to occupational health and safety for all new workers.
Participants will gain knowledge of their workplace rights under health and safety legislation, understand the role of health and safety programs within a workplace, and learn how to identify job-related hazards in order to work safely.
The course also features case studies, review quizzes, and "Ask a Question". There is a self-assessment quiz to test understanding of the material at the end of Part 1. At the end of Part 2, those who score at least 80% on the final exam will be able to print a certificate of completion.
Topics include:
Recognizing workplace hazards
Occupational health and safety law
General approaches to working safely
Working safely – specific hazards
Preparing for emergencies
Occupational health and safety programs
Who to ask for help
Upon completion of the course you will know how to:
Explain the three fundamental rights of workers in health and safety legislation
Describe the general duties of employers and workers
List the six basic types of workplace hazards
Understand how workplace hazards are controlled and steps you can take to protect yourself
Recognize the basic elements of an occupational health and safety program
Know whom to work with regarding health and safety matters
This course is divided into two parts. Average time to complete this course is about 90 minutes.
Target Audience
This course is suitable to workers in organizations of all sizes, and in all industries and occupations, including:
People new to the workforce
Young workers, under the age of 25
People transferred within their organization
All workers where processes and hazards have changed in the workplace
Prerequisite
None
Delivery Method
This course is delivered as an on-line e-learning course. All you need is a computer, access to the Internet - and you are ready to go! This e-learning course is designed to help you learn at your own pace and in your own environment at your own convenience.
Review Process
CCOHS courses are unique in that they are developed by subject specialists in the field, and reviewed by representatives from labour, employers and government to ensure the content and approach are unbiased and credible.
VuBiz Partnership
We partnered with Vubiz - an international leader in e-learning development - to create this e-course.
Vubiz offers other related e-learning courses that may also be of interest to you. Read about them in the Vubiz Catalogue of e-learning courses.
---