Occupational and Environmental Cancer: Recognition and Prevention
FREE!
This free course is designed for primary healthcare providers and anyone with an interest in recognizing and preventing occupational and environmental cancer.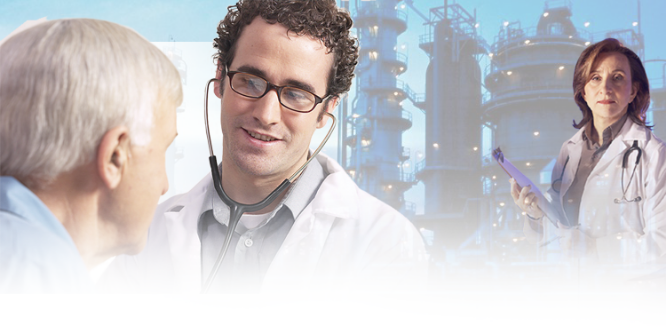 Single Seat (90 days access from date of purchase)
Multi-seat (1 year access from date of purchase)
Description
Many Canadians encounter carcinogens in their workplace or environment. Sometimes this exposure will cause cancer. Recognition of cancer from occupational or environmental causes is difficult because, in most cases, these cancers cannot be distinguished from other cancers.
This course teaches primary health care providers how to recognize occupational and environmental cancers and how to respond to this finding. Insights are provided into how the recognition of occupational and environmental cancer risks can lead to prevention. Case studies will highlight key points and allow participants to apply lessons learned.
Access to numerous free resources including online occupational and environmental cancer links, and Screening and Detailed Exposure History Questionnaires, is also provided.
This e-course was developed by members of the National Committee on Environmental and Occupational Exposures (NCEOE) in cooperation with CCOHS and funded by the Canadian Partnership Against Cancer (CPAC) through the Primary Prevention Action Group (PP-AG).
Topics include:
Definition and incidence of occupational and environmental cancer
Importance of recognizing occupational or environmental cancer and/or ongoing carcinogen exposures
Types of scientific research used to identify carcinogens
Authoritative carcinogen lists, by chemical, occupation and cancer site
Components of an exposure history
How to interpret an exposure history
How to follow up on your conclusions
Radon and asbestos case studies
Cancer clusters
Upon completion of this course, the participant will be able to:
Name common types of occupational and environmental cancer
Describe how carcinogens are identified
Find and use published lists of carcinogens
Take and interpret an exposure history
Identify steps to take if an occupational or environmental cancer is suspected or your patient is being exposed to a carcinogen
Assess a cancer cluster report
Apply the recognition process to other occupational and environmental diseases
Average time to complete this course is approximately 1 – 1.5 hours.
Target Audience
Family physicians
Medical specialists
Nurses
Nurse-practitioners
Other primary healthcare providers
Anyone with an interest in learning about the recognition and prevention of occupational and environmental cancer
Prerequisite
None
Pricing
This course is offered free of charge.
Delivery Method
This course is delivered as an on-line e-learning course. All you need is a computer, access to the Internet - and you are ready to go! This e-learning course is designed to help you learn at your own pace and in your own environment at your own convenience.
---
Review Process
CCOHS courses are unique in that they are developed by subject specialists in the field, and reviewed by representatives from labour, employers and government to ensure the content and approach are unbiased and credible.
VuBiz Partnership
We partnered with Vubiz - an international leader in e-learning development - to create this e-course.
Vubiz offers other related e-learning courses that may also be of interest to you. Read about them in the Vubiz Catalogue of e-learning courses.
---