Bullying and Harassment in the Workplace Fast Facts Card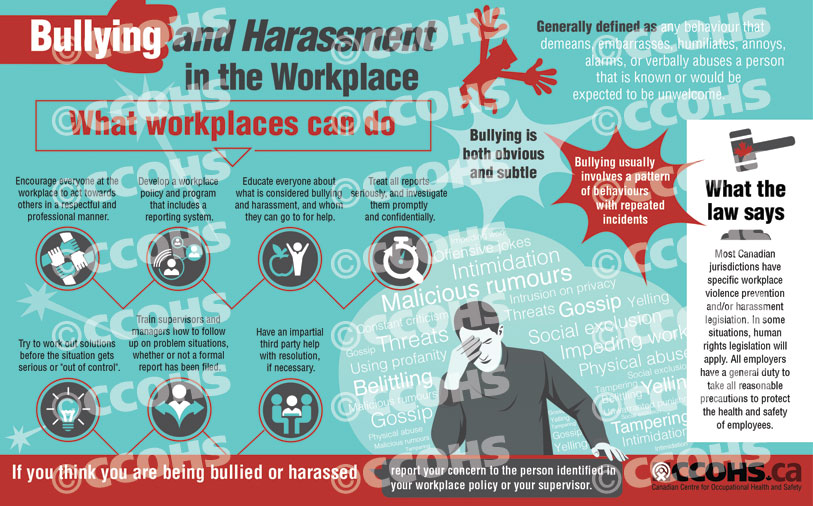 8" x 5" / 20.3 cm by 12.7 cm
Description
Workplace bullying and harassment usually involves a pattern of behaviours that mentally hurt or isolate a person, and can be both obvious and subtle. Workers who are being targeted can be subjected to any combination of rumours, intimidation, threats, belittling, and profanity, among other actions.
Share these cards throughout your workplace to increase awareness of bullying behaviours, encourage reporting of concerns, and reinforce what workplaces can do to develop a respectful and safe work environment.
These information cards are printed double-sided, with English on one side and French on the other, on sturdy card stock with a UV coating for added durability. Note that a minimum order of 10 cards is required.
We also offer an infographic for sharing online.
---