Working Safely with Chemicals Infographic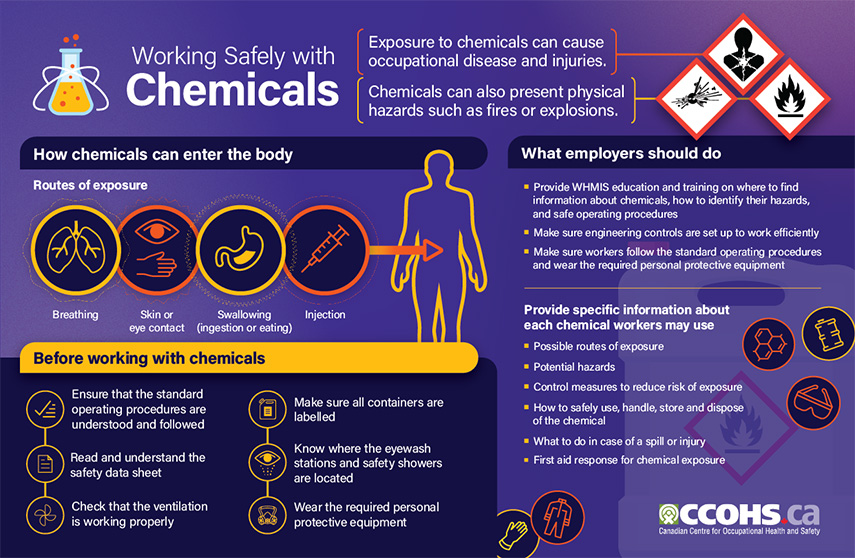 Format:

PNG
Language:

English/French
Size:

27.9 cm by 43.2 cm11 in by 17 in
Description
Before using any chemical, it is important to understand the potential hazards in order to work safely. Chemicals can affect our health (damaging our organ systems, potentially causing occupational diseases) and risk our physical safety (potentially being flammable or explosive, for example).
This infographic illustrates routes of exposure for chemicals, potential hazards, and what employers can do to ensure workers are protected.
This infographic has been updated to reflect the December 2022 WHMIS amendments.
About CCOHS Infographics
Infographics are designed to be read online, so we encourage you to share them to your online social networks and e-mail. When printing our infographics, please note that they are optimized for 11 by 17 inch paper. We also develop larger posters ideal for printing and display, based on the guidance offered in our infographics.
---