Substance Use and the Trades Infographic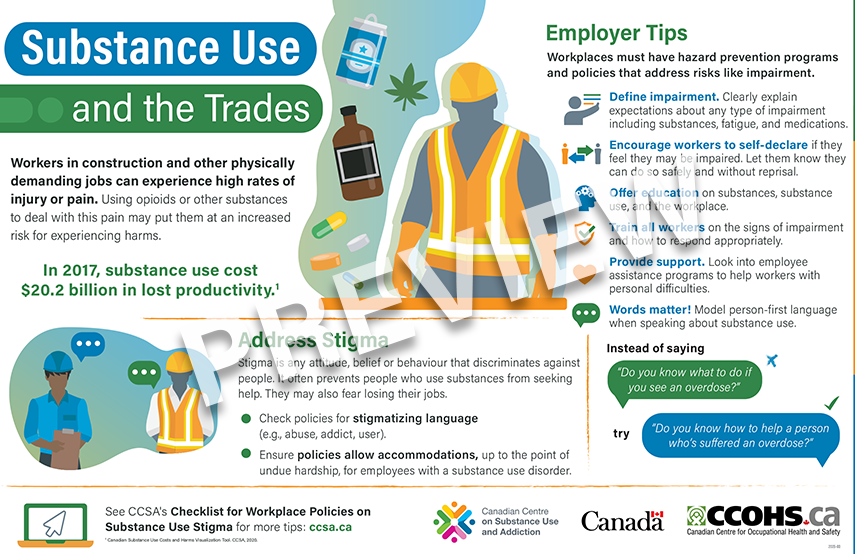 Format:

PNG
Language:

English / French
Size:

27.9 cm by 43.2 cm

11 in by 17 in
Description
Construction workers and those working in jobs with many physical demands may experience injury or pain at a higher rate. Without proper guidance, those who use opioids or other substances to deal with this pain may be at an increased risk for experiencing harms. Fortunately, employers can support their workers in a number of ways.
This infographic, developed in partnership with the Canadian Centre on Substance Use and Addiction (CCSA), provides employers with information to recognize and break stigma, and tips to address and prevent impairment in the workplace.
See CCSA's Checklist for Workplace Policies on Substance Use Stigma for more tips on addressing substance use stigma in the workplace.
About CCOHS Infographics
Infographics are designed to be read online, so we encourage you to share them to your online social networks and e-mail. When printing our infographics, please note that they are optimized for 11 by 17 inch paper. We also develop larger posters ideal for printing and display, based on the guidance offered in our infographics.
---