MMH - Layouts for Storing
---
What should be remembered when setting up a storage area?
Back to top
Consider the flow of materials through the storage area.
Store frequently accessed materials near one another to improve efficiency and workflow. See MMH - Materials Flow for more information.
Make sure there is enough space between aisles and walkways for the equipment and personnel present. Store materials at a convenient height. Consider all people having to access the storage area and note that what may be a convenient height for one person may be too high or low for another.
Leave the lowest or highest shelf unused, if necessary.
Use vertically mobile shelves to avoid bending and overhead reaching.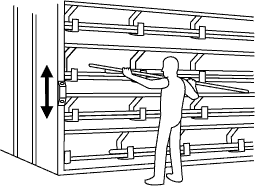 Use bin racks for storing small items.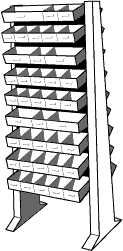 Store heavy and frequently used materials at waist height.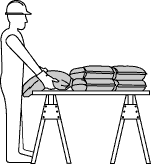 Do not store materials at floor level.

Use hand trucks with elevating devices in storage and loading areas.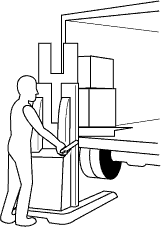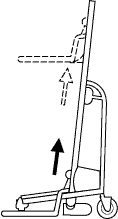 Winch operated.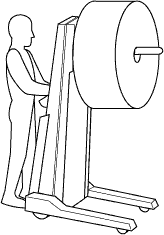 Coil handling.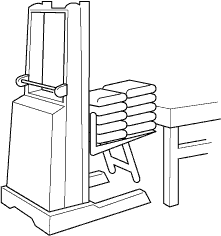 Position work.
Use trucks with a tilting device to avoid bending.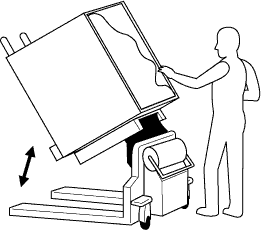 Box tilter.
Use elevating platforms to avoid overhead reaching.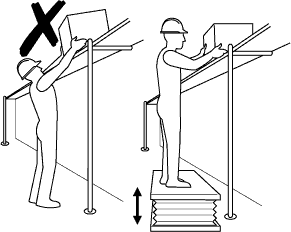 Elevating platform.
---
Fact sheet last revised: 2023-07-31