Manual Materials Handling
Identify and control risk factors associated with manual materials handling to prevent injuries at your workplace.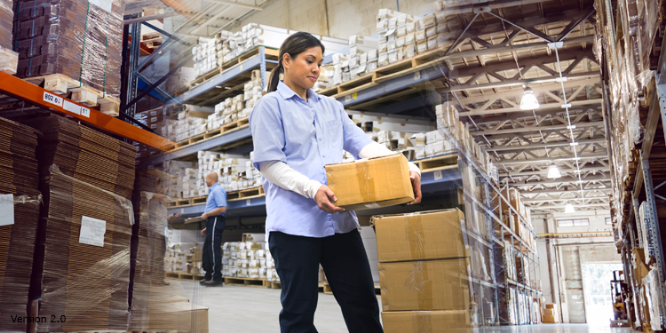 Single Seat (90 days access from date of purchase)
Multi-seat (1 year access from date of purchase)
Description
Every workplace includes tasks that involve manual materials handling: lifting, lowering, carrying, pushing, pulling, holding or restraining. When the work exceeds a worker's physical capabilities, however, serious injuries can result.
Learn how to prevent manual material handling (MMH) injuries at your workplace by developing the skills needed to identify and control risk factors associated with MMH work.
This course includes case studies with discussion summaries and other examples to illustrate the concepts, as well as practical tools such as sample forms and checklists. Quizzes throughout the course and an exam help to measure and encourage learning.
Topics include:
The importance of manual materials handling safety
Risk factors focused on a LOAD, TASK, CONDITIONS model
Injury prevention
Lifting techniques and exercise to prevent back injuries
Mechanical aids, pushing, pulling and shoveling
Specific load types, jobs and tasks
Upon completion of the course you will know how to:
Describe common injuries that can arise from MMH
Identify risk factors that can contribute to injuries and recognize when work may exceed one's physical capacity
Reduce fatigue, thereby preventing injuries
Access information about injury prevention for specific MMH tasks
Average time to complete this course is approximately one hour.
Target Audience
Employers, supervisors and managers, and workers can all benefit from taking this course. Employers will learn how to reduce injuries associated with MMH, while supervisors and managers will learn how to recognize when work may exceed a worker's physical capacity. Workers will learn to identify when work may be too physically strenuous, and to notify a supervisor about these conditions.
Prerequisite
None
Delivery Method
This course is delivered as an on-line e-learning course. All you need is a computer, access to the Internet - and you are ready to go! This e-learning course is designed to help you learn at your own pace and in your own environment at your own convenience.
Registration
Registration for this course is provided online, or by contacting Client Services or calling 1-800-668-4284.
Review Process
CCOHS courses are unique in that they are developed by subject specialists in the field, and reviewed by representatives from labour, employers and government to ensure the content and approach are unbiased and credible.
VuBiz Partnership
We partnered with Vubiz - an international leader in e-learning development - to create this e-course.
Vubiz offers other related e-learning courses that may also be of interest to you. Read about them in the Vubiz Catalogue of e-learning courses.
---