MMH - Mechanical Aids: Levers and Rollers
---
A lever is a bar or rod that can be used to reduce the effort when lifting loads. To be effective, the lever must rest on a pivot (fulcrum). Using levers reduces the force required to handle materials and avoids bending and stooping.
Use a steel bar to shift an object horizontally.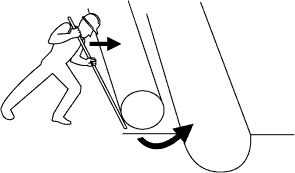 Use the lever and rollers to move a load horizontally.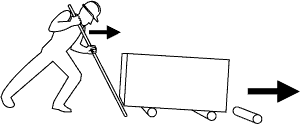 Use rollers on an angle to change the direction of the load.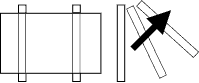 Use "Come-Alongs" to move heavy load. Ensure load is fully on the skid to prevent drag or resistance.

Mount lever on wheels to assist in when moving load. Ensure that wheels can be locked.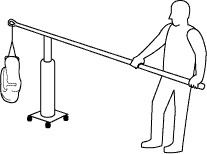 Lever on a rolling platform lifts and moves objects.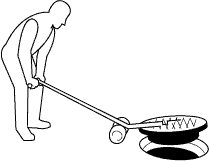 Lever on wheels lifts and moves manhole covers.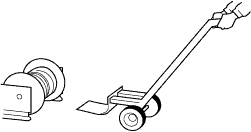 Lever on wheels lists and moves coils.
Use an extended handle to lift, shift or move objects without bending.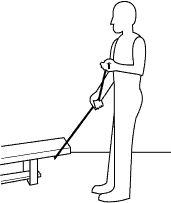 ---
Fact sheet confirmed current: 2019-08-15
Fact sheet last revised: 2013-12-03