Tractors - Stability
---
How can you maintain stability on various gradients?
Back to top
A tractor tips when the centre of gravity moves outside the "stability baseline" - an imaginary line connecting each wheel.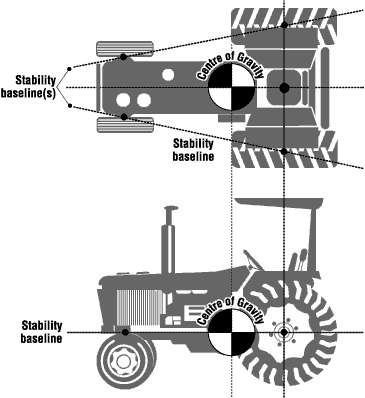 Side-mounted implements shift the centre of gravity toward the implement.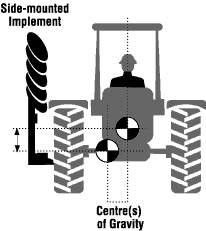 Operate the tractor with the mounted implement on the uphill side of the slope.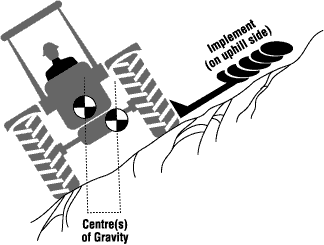 Adjust the tractor's stability with wheel weights and counterweights.
Beware of depressions in the ground and obstructions such as rocks and stumps. These hazards can change tractor stability on slopes or at speeds greater than a few kilometres per hour.
Instability can tip a tractor sideways. The outside wheels become pivot points.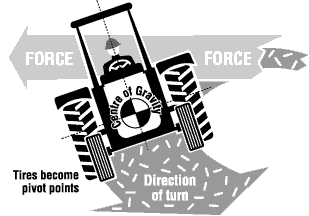 The outward tipping force varies according to the tractor's speed and turning radius. Sharp turns increase the force.
A tractor is more unstable when turning uphill. Avoid this type of turn whenever possible or make it at a slow speed.
The force becomes more dangerous as the tractor's centre of gravity is moved higher. Examples are when a front-end loader is raised, or when spray tanks are mounted high on a tractor chassis.
---
Fact sheet confirmed current: 2023-06-14
Fact sheet last revised: 2002-02-25