Ladder Safety
What you need to know in order to work safely with ladders, including inspection, set up, and safety while on the ladder.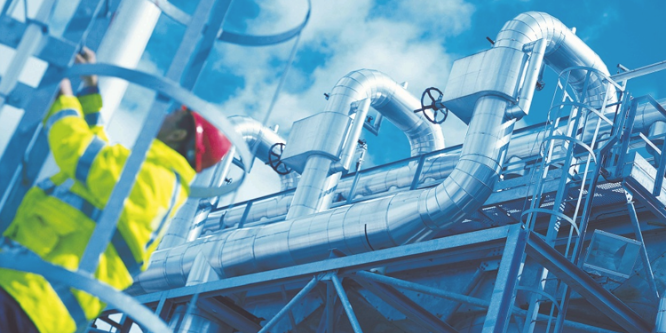 Single Seat (90 days access from date of purchase)
Multi-seat (1 year access from date of purchase)
Description
This course provides a practical introduction to working safety with ladders (step, extension, and fixed ladders). The course focuses on the duties of the employee when using a ladder – inspection before use, proper set up of ladder, and how to work safely while on the ladder. Case studies and other examples are included to illustrate concepts, and the quizzes throughout the course as well as the exam help measure learning.
This course is intended to increase ladder safety awareness for use at work and at home. It is appropriate for various work environments including manufacturing, municipalities, utilities, and office environments. It may be applicable in construction environments, although construction specific issues such as scaffolding are not covered in this e-course.
Topics include:
Types of ladders and their uses
Ladder inspection
Setting up various types of ladders
Guidelines for safe ladder use
Storage and maintenance
Upon completion of this course you will:
Understand the different uses of ladders made from various materials
Know how to inspect a ladder
Know how to select the right ladder (height and material) for the job
Know how to set up a ladder correctly
Know how to work safely on a ladder
Know how to store and maintain a ladder
Find additional information on ladder safety
Average time to complete this course is about 30 - 40 minutes.
Target Audience
People who use ladders at work (maintenance or light labour personnel), or at home
Supervisors with responsibilities to train personnel and make purchasing decisions
Prerequisite
None
Delivery Method
This course is delivered as an on-line e-learning course. All you need is a computer, access to the Internet - and you are ready to go! This e-learning course is designed to help you learn at your own pace and in your own environment at your own convenience.
---
Review Process
CCOHS courses are unique in that they are developed by subject specialists in the field, and reviewed by representatives from labour, employers and government to ensure the content and approach are unbiased and credible.
---
VuBiz Partnership
We partnered with Vubiz - an international leader in e-learning development - to create this e-course.
Vubiz offers other related e-learning courses that may also be of interest to you. Read about them in the Vubiz Catalogue of e-learning courses.
---