Preventing Falls From Slips and Trips
Prevent workplace injuries that are the result of slips, trips or falls from the same level. Understand the causes of falls, and how to take preventive measures.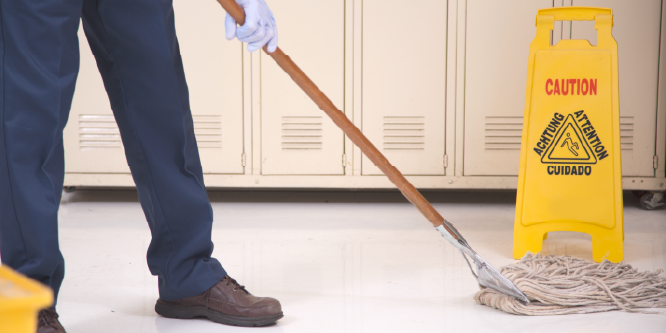 Single Seat (90 days access from date of purchase)
Multi-seat (1 year access from date of purchase)
Description
Falls from slips and trips are common workplace occurrences that can result in serious injuries and disabilities. This course offers guidance on how to prevent injuries in the workplace that are the result of slips, trips or falls from the same level. It provides workers, managers, supervisors and health and safety committees with practical information, tips and examples to help them to understand the causes of falls, and to take preventive measures.
The course focuses on the two most common types of falls: falls at the same level and falls on stairs. Fall hazards of these types exist in most workplaces including offices, service sector, manufacturing and construction.
Topics include:
Basic cause of falls
How slips and trips occur
Roles of floor surfaces, stairs, walkways, housekeeping, obstructions, spills, and outdoor issues
Worker and employer responsibilities
Prevention of slip and trip hazards on surfaces and floors
Prevention of slip and trip hazards on stairs
This course does not cover falls from heights or situations such as working on ladders.
Upon completion of this course you will:
Understand the causes of slip, trip and fall accidents;
Understand the importance of preventing falls;
Know good housekeeping practices and methods that help prevent falls.
Average time to complete this course is about one hour.
Target Audience
Workers - new and experienced
Managers, supervisors
Health and safety committees, facility managers
Human resources and safety professionals with responsibilities for training and compliance
Prerequisite
Prior technical knowledge of health and safety is not a requirement. However, familiarity with workplace processes and practices is helpful.
Delivery Method
This course is delivered as an on-line e-learning course. All you need is a computer, access to the Internet - and you are ready to go! This e-learning course is designed to help you learn at your own pace and in your own environment at your own convenience.
---
Review Process
CCOHS courses are unique in that they are developed by subject specialists in the field, and reviewed by representatives from labour, employers and government to ensure the content and approach are unbiased and credible.
---
VuBiz Partnership
We partnered with Vubiz - an international leader in e-learning development - to create this e-course.
Vubiz offers other related e-learning courses that may also be of interest to you. Read about them in the Vubiz Catalogue of e-learning courses.
---