Musculoskeletal Disorders Fast Facts Card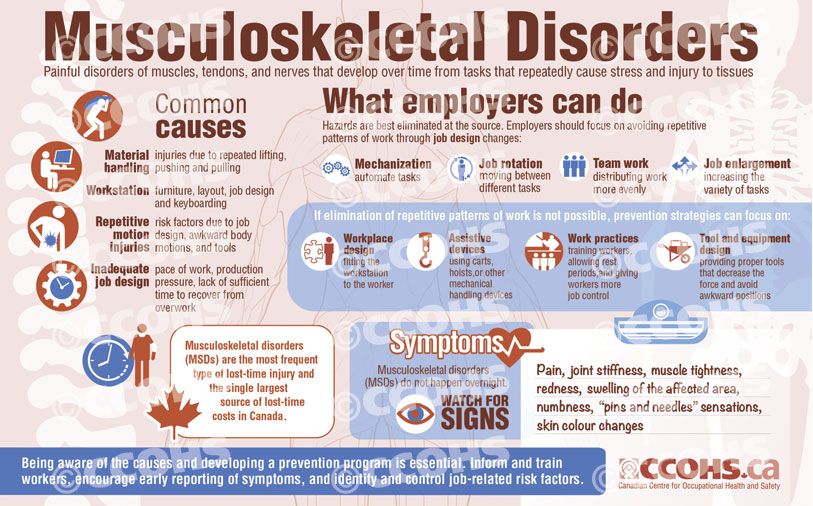 20.3 cm by 12.7 cm
8" x 5"
Description
Musculoskeletal disorders (MSDs) can happen in any workplace where workers need to repeatedly bend, straighten, grip, hold, twist, clench and reach. Over time, these common actions, combined with other risk factors such as awkward postures and forceful movements, can affect the muscles, tendons and nerves, resulting in pain, weakness, aches, tingling and numbness.
Share these cards throughout your workplace to raise awareness of musculoskeletal disorders and to encourage early reporting of symptoms.
These information cards are printed double-sided, with English on one side and French on the other, on sturdy card stock with a UV coating for added durability. Note that a minimum order of 10 cards is required.
We also offer an infographic for sharing online.
---