Health and Safety for Office Managers
Recognize potential hazards and health and safety concerns in the office and how to prevent them, with a focus on your legal responsibilities as a manager.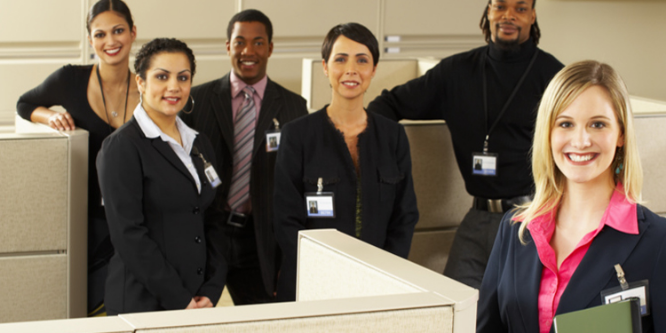 Single Seat (90 days access from date of purchase)
Multi-seat (1 year access from date of purchase)
Description
Injuries and illnesses occur in offices just as in industrial or other workplace environments, and they can be every bit as painful and costly. This course is a practical introduction to office health and safety for managers and supervisors, who are responsible for providing a safe and healthy workplace for their staff. Learn about the potential hazards and health and safety concerns in the office and how to prevent them. The range of topics covered includes ergonomics, stress, lighting, indoor air quality, slips, trips and falls, and WHMIS.
Topics include:
Legislation
General office safety including slips, trips and falls, fire evacuation, and WHMIS (chemicals)
Office ergonomics
Indoor air quality, lighting, noise, and temperature
Other workplace issues such as stress, violence, driving, travel, etc.
Return to work
Exercising due diligence
Upon completion of this course, the participant will:
Know and understand their health and safety responsibilities
Know what occupational health and safety (OHS) legislation applies to them
Show leadership for health and safety issues
Be able to identify hazards and help resolve issues
Be able to show "due diligence"
Average time to complete this course is approximately 1 hour.
Target Audience
Office Managers and supervisors
HR professionals will also find the course helpful
Prerequisite
None
Delivery Method
This course is delivered as an on-line e-learning course. All you need is a computer, access to the Internet - and you are ready to go! This e-learning course is designed to help you learn at your own pace and in your own environment at your own convenience.
---
Review Process
CCOHS courses are unique in that they are developed by subject specialists in the field, and reviewed by representatives from labour, employers and government to ensure the content and approach are unbiased and credible.
---
VuBiz Partnership
We partnered with Vubiz - an international leader in e-learning development - to create this e-course.
Vubiz offers other related e-learning courses that may also be of interest to you. Read about them in the Vubiz Catalogue of e-learning courses.
---