Health and Safety Committees
Learn how to establish a new committee, how a committee can perform its functions and how it can be effective.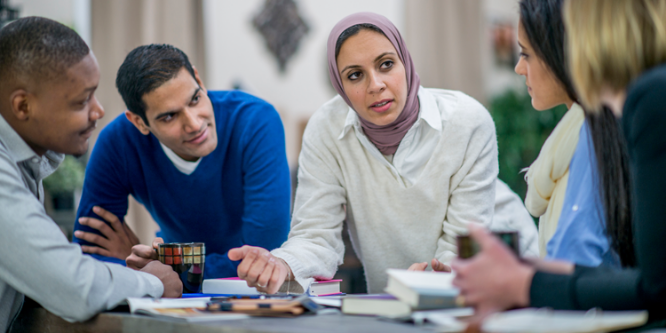 Single Seat (90 days access from date of purchase)
Multi-seat (1 year access from date of purchase)
Description
The Health and Safety Committees e-learning course developed by the Canadian Centre for Occupational Health and Safety (CCOHS) provides a practical introduction to Health and Safety Committees. It offers guidance on how to establish a new committee, how a committee can perform its functions and how it can be effective. It introduces the course participant to the roles and responsibilities of a committee and its members. The many sample checklists, policies and other useful documents can be customized for any specific work environment. The Health and Safety Committees e-course is a flexible, easy and cost-effective way to get the committee off to a great start.
Topics include:
What is a committee?
Establishing a committee
An effective committee
Resolving issues
Workplace inspections - great checklists
Investigations
Committee's role in resolving work refusals
Sample policies, inspection checklists, accident report form and many others
Quizzes to test participants' knowledge
Upon completion of this course you will be able to :
Fulfill your duties as a Committee member
Respond to workplace concerns
Investigate accidents
Assist in resolving workplace issues
Identify and take steps to control work hazards
Know where to find the best possible sources of health and safety information
Average time to complete this course is about 40 - 60 minutes.
Target Audience
Health and Safety Committee Members
Human resources and managers with responsibilities for health and safety, training and compliance
Prerequisite
Prior technical knowledge of health and safety is not a requirement. However, familiarity with workplace processes and practices is helpful.
Delivery Method
This course is delivered as an on-line e-learning course. All you need is a computer, access to the Internet - and you are ready to go! This e-learning course is designed to help you learn at your own pace and in your own environment at your own convenience.
---
Review Process
CCOHS courses are unique in that they are developed by subject specialists in the field, and reviewed by representatives from labour, employers and government to ensure the content and approach are unbiased and credible.
---
VuBiz Partnership
We partnered with Vubiz - an international leader in e-learning development - to create this e-course.
Vubiz offers other related e-learning courses that may also be of interest to you. Read about them in the Vubiz Catalogue of e-learning courses.
---