Workplace Inspections
Learn about the types of inspections to conduct, who should participate, and what to look for.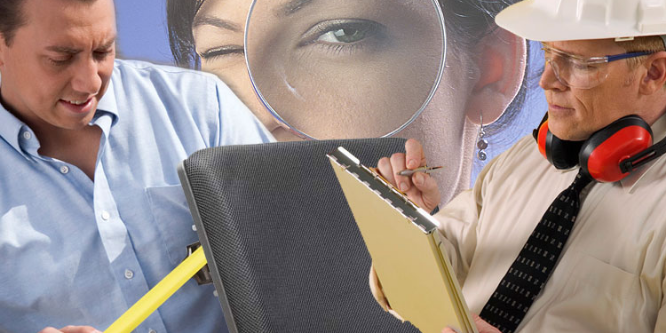 Single Seat (90 days access from date of purchase)
Multi-seat (1 year access from date of purchase)
Description
Inspections are an essential element of your health and safety program. This course will teach you how to effectively prepare, conduct, and document workplace inspections. Learn about the types of inspections, as well as the roles of key participants: employers, supervisors, workers, and health and safety committees. You'll also find out about the importance of inspection reports and follow-up.
This course features links to resources, review questions, and activities. Those who score at least 80% on the final exam will be able to print a certificate of completion.
Topics include:
Types of inspections and who participates
Understanding hazards and preventive measures
Preparing for inspections
Conducting effective inspections and reporting
Inspection monitoring and follow-up
Upon completion of the course you will know how to:
Explain how inspections contribute to workplace health and safety
Identify common workplace hazards
Describe how employers, supervisors, workers, and health and safety committee members contribute to the inspection process
Participate in the preparation of inspection checklists/protocols for your workplace
Conduct more effective workplace inspections
Average time to complete this course is approximately one hour.
Target Audience
This course is recommended for employers, managers, supervisors, and health & safety committee members, but anyone who wishes to learn about workplace inspections will benefit from taking this course.
Prerequisite
None
Delivery Method
This course is delivered as an on-line e-learning course. All you need is a computer, access to the Internet - and you are ready to go! This e-learning course is designed to help you learn at your own pace and in your own environment at your own convenience.
Registration
Registration for this course is provided online, or by contacting Client Services or calling 1-800-668-4284.
Review Process
CCOHS courses are unique in that they are developed by subject specialists in the field, and reviewed by representatives from labour, employers and government to ensure the content and approach are unbiased and credible.
VuBiz Partnership
We partnered with Vubiz - an international leader in e-learning development - to create this e-course.
Vubiz offers other related e-learning courses that may also be of interest to you. Read about them in the Vubiz Catalogue of e-learning courses.
---