Cranes and Hoists Hand Signals
Reinforce the most common hand signals for cranes and hoists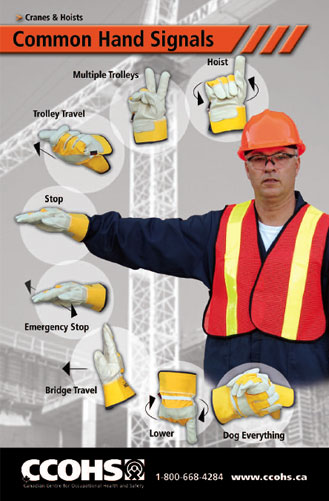 Format:

PDF
Language:

English / French
Description
Now signalers at your workplace can easily reference the most common hand signals used during the operation of cranes and hoists.
A crane operator should always move loads according to the established code of signals, and use a signaler. Hand signals are the preferred method used, and this poster reinforces the most common used signals, including:
Hoist
Multiple Trolleys
Trolley Travel
Stop
Emergency Stop
Bridge Travel
Lower
Dog Everything
This poster is offered as a free download for individual copy use only. Reproduction is not permitted.
---