Hazard Control Fast Facts Card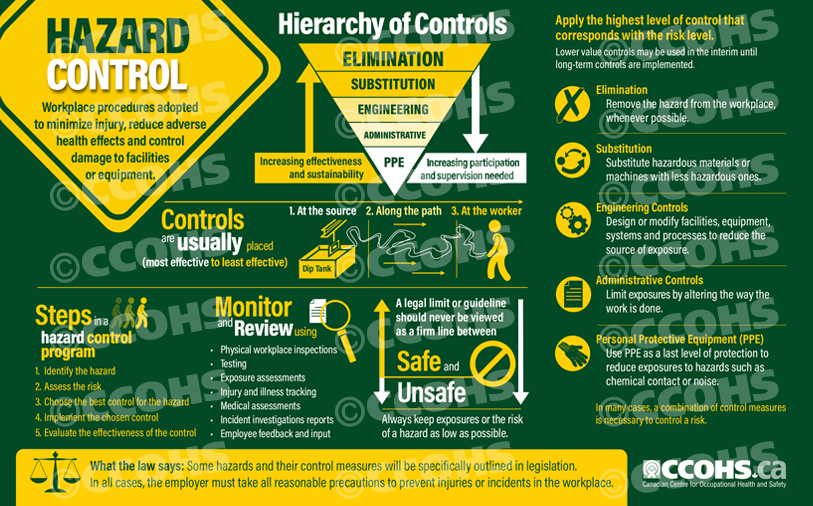 8" x 5" / 20.3 cm by 12.7 cm
Description
A hazard control program can protect workers and reduce the occurrence of accidents, illnesses and injuries. It can also help to demonstrate due diligence, improve employee morale, and reduce overall operational costs.
Share this card that illustrates the elements of a hazard control program, the hierarchy of controls, and the importance of monitoring and reviewing control systems to protect and keep workers safe.
These information cards are printed double-sided, with English on one side and French on the other, on sturdy card stock with a UV coating for added durability. Note that a minimum order of 10 cards is required.
We also offer an infographic for sharing online.
---