Workplace Inspections Fast Facts Card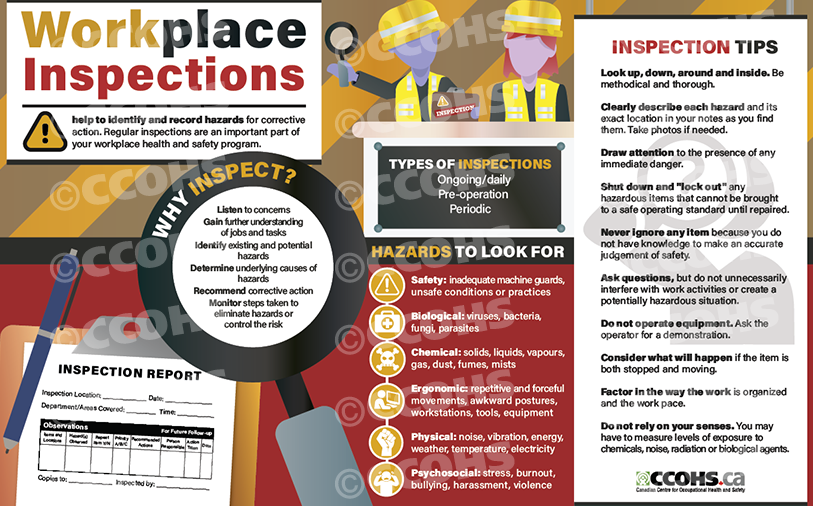 8" x 5" / 20.3 cm by 12.7 cm
Description
Regularly inspecting the workplace for hazards is an essential part of a health and safety program. Inspections help to prevent injuries and illnesses by identifying and recording hazards for correction action. A carefully planned inspection examines and considers all workplace elements, including the people, environment, equipment and processes.
Share these cards to reinforce the importance of workplace inspections, the types of hazards to look for, and tips for conducting them effectively. Their compact size is ideal for posting throughout the workplace.
These information cards are printed double-sided, with English on one side and French on the other, on sturdy card stock with a UV coating for added durability. Note that a minimum order of 10 cards is required.
We also offer an infographic for sharing online.
---