GHS: HazCom 2012 for Workers
Learn about the Hazard Communication Standard 2012 (1910.1200).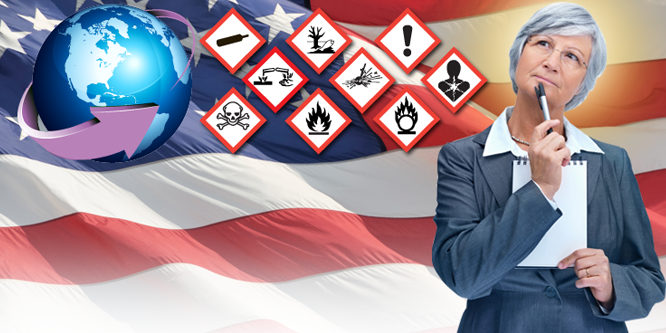 Single Seat (90 days access from date of purchase)
Multi-seat (1 year access from date of purchase)
Description
The course familiarizes workers with the HazCom system used across the United States to provide safety information and training about hazardous chemicals in their workplaces. Participants will learn about the Hazard Communication Standard 2012 (1910.1200) which adopted the "Globally Harmonized System of Classification and Labelling of Chemicals" (GHS). The course covers the pictograms (symbols) and their meaning, the labels on hazardous chemicals, the hazards of each class, and safety data sheets (SDSs).
The course integrates examples, practical advice, and interactive quizzes within the learning.
Topics include:
Components of the new label format
The new HazCom (GHS) classes and their pictograms
Safety data sheets (SDSs) and their format
Helpful resources
Upon completion of the course you will know how to:
Understand the labels
Recognize the pictograms (symbols) for each hazard class
Identify the hazards for each class
Understand the importance of the SDS
Find additional information about the hazards and protective measures from SDSs
Average time to complete this course is approximately 60 minutes.
Target Audience
Workers in workplaces where chemical products are used
Students in science and technology programs
Young workers preparing for a new job
Those with responsibilities for training and compliance
Prerequisite
None
Delivery Method
This course is delivered as an on-line e-learning course. All you need is a computer, access to the Internet - and you are ready to go! This e-learning course is designed to help you learn at your own pace and in your own environment at your own convenience.
Review Process
CCOHS courses are unique in that they are developed by subject specialists in the field, and reviewed by representatives from labour, employers and government to ensure the content and approach are unbiased and credible.
VuBiz Partnership
We partnered with Vubiz - an international leader in e-learning development - to create this e-course.
Vubiz offers other related e-learning courses that may also be of interest to you. Read about them in the Vubiz Catalogue of e-learning courses.
---