Managing Pain from Physical and Psychosocial Workplace Demands
Explore strategies to manage the pain resulting from physical and psychosocial demands in the workplace.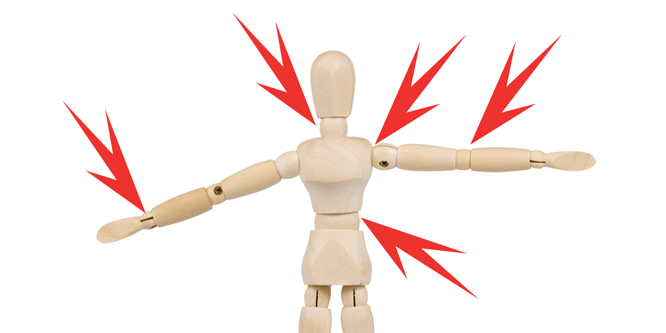 Single Seat (90 days access from date of purchase)
Multi-seat (1 year access from date of purchase)
Description
All pain is real. For some, it is a debilitating part of their everyday experience in the workplace. One in five people experience ongoing pain, from low back pain to carpal tunnel syndrome to migraines. Understanding more about workplace demands and why things hurt can help treat pain, while adjusting daily lifestyle practices can have a significant impact on improving pain levels, health, and performance.
This course explores the physical and psychosocial demands common to the modern workplace and the influence they have on musculoskeletal disorders and the experience of pain.
Topics include:
How and why we experience pain
How the physical demands of the workplace influence pain
How the psychosocial demands of the workplace influence pain
The link between workplace physical and psychosocial demands
Lifestyle practices to reduce pain and improve physical and mental health
Upon completion of the course you will be able to:
Understand pain and why we experience it
Explain the impact that physical and psychosocial demands have on musculoskeletal disorders
Incorporate strategies to reduce pain
Access resources to improve physical and mental health
Average time to complete this course is approximately 60 minutes.
Target Audience
All workers, including managers, supervisors and health and safety committee members
Anyone wanting to learn more about pain management
Prerequisite
None
Delivery Method
This course is delivered as an on-line e-learning course. All you need is a computer, access to the Internet - and you are ready to go! This e-learning course is designed to help you learn at your own pace and in your own environment at your own convenience.
Review Process
CCOHS courses are unique in that they are developed by subject specialists in the field, and reviewed by representatives from labour, employers and government to ensure the content and approach are unbiased and credible.
High Point Wellness Partnership
CCOHS and High Point Wellness Centre have partnered to create this e-course. High Point Wellness has over 80 years of experience in the Canadian and American market places providing health care solutions for a variety of public & private industries, insurance sectors, workers' compensation and consulting organizations. For more information, visit www.highpointclinic.com.
VuBiz Partnership
We partnered with Vubiz - an international leader in e-learning development - to create this e-course. Vubiz offers other related e-learning courses that may also be of interest to you. Read about them in the Vubiz Catalogue of e-learning courses.
---