New Worker Safety in Canada Infographic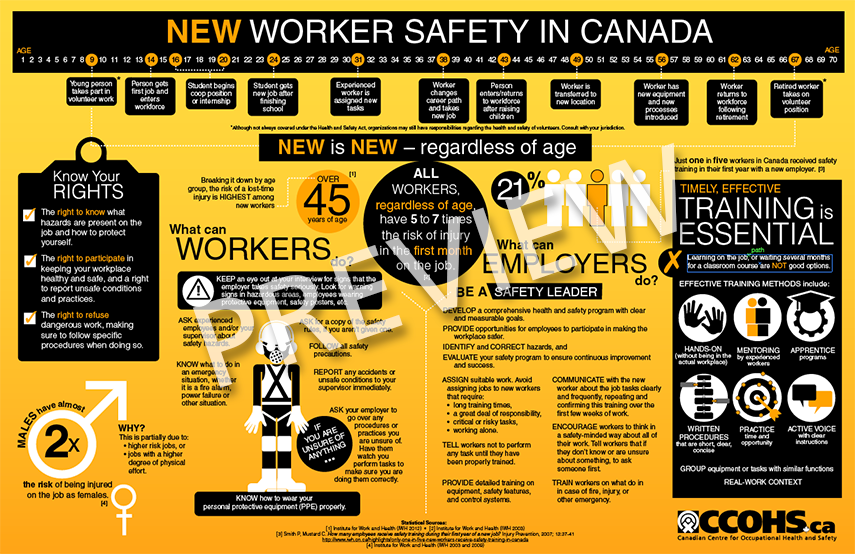 Format:

JPG
Language:

English / French
Size:

27.9 cm by 43.2 cm

11 in by 17 in
Description
New workers include more than those who are entering the work force for the first time. They could also be those facing new hazards for which they are not prepared or adequately trained for. They could be returning to work after an absence, only to find that conditions and procedures have changed. Or they could be working for the same company, but in a new location with different hazards.
Regardless of age or stage, new is new - and these vulnerable workers have 5 to 7 times the risk of injury in the first month of their job.
This infographic outlines what employers can do, covers safety tips for workers and their three rights, and highlights the components of effective training methods.
About CCOHS Infographics
Infographics are designed to be read online, so we encourage you to share them to your online social networks and e-mail. When printing our infographics, please note that they are optimized for 11 by 17 inch paper. We also develop larger posters ideal for printing and display, based on the guidance offered in our infographics.
---