Healthy Minds: Workplace Support is Key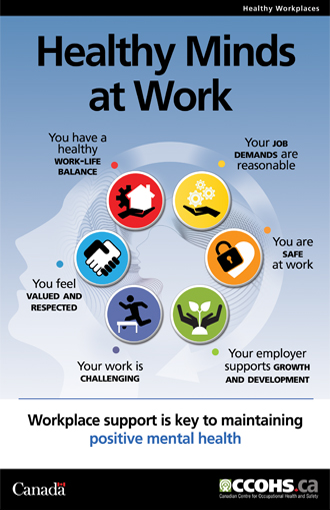 40.6 cm by 63.5 cm
16 in by 25 in
Description
For workers experiencing mental health issues, having the support of the workplace can make a world of positive difference.
Display this poster to let workers know that their organization can support them in various ways, from promoting work-life balance initiatives to ensuring job demands are reasonable, to fostering a culture where they are valued and respected.
For more tools and resources, visit our Healthy Minds at Work website.
This poster is printed double-sided, with English on one side and French on the other.
This poster is offered as a free download for individual copy use only. Reproduction is not permitted. Prints are available for purchase if you wish to distribute multiple copies.
---